I by far buy more Frito Lay brand snacks than any other brand out there! This time of year I use Frito Lay brand snacks more than ever. You can find me serving up some nice hot chili and Sunchips for dipping. Stop on by for some football watching and get some hot wing dip served with Tostitos. For my husband who doesnt really like taco shells, you can find him scooping up his taco fixings with those tostitos also...or his favorite tostitos dips for nachos. For me I am so picky about my salsas that Tostitos is the only brand salsa I buy! Seriously you will not find another brand of Salsa in my shopping cart. Also the only brand of corn chips you will find at my house is Fritos...gotta love their chili cheese flavored. Their Fritos scoops are awesome for some homemade chili cheese dip! Serving up some guacamole? You gotta serve it with Tostitos hint of lime tortilla chips! MMM yum!
So as you see I could go on....so I guess I will share a couple more favorites too. My husbands newest favorite is the late night cheeseburger flavored Doritos. Wow have you tried them? They seriously taste like a cheeseburger! Ok and for pregnant me....well you know pregnancy, gotta have those pickles. I absolutely love the dill pickle flavored Lays potato chips! If you find me with a bag of those, then you know I am happy! The one thing I have been missing, because I have a hard time finding where I live now, is Smart food white cheddar popcorn....That stuff is the best!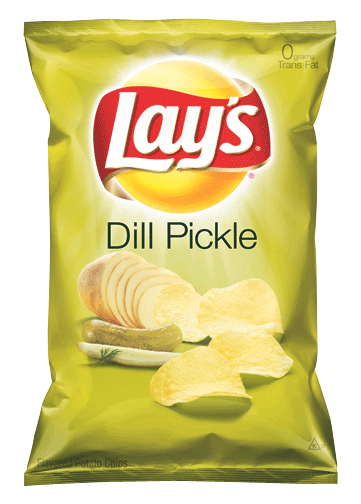 Ok ok so I went on again...I'm pregnant and love my snacks! Ok so I love my snacks even when I am not pregnant. Guess that is why I make a great Frito Lays Fan!
Did you know?
· Frito-Lay starts with fresh, farm-grown ingredients, making many of our chips with just three simple ingredients: potatoes or corn, all-natural oils and salt.
· They were the first major food company to remove partially hydrogenated oils from our cooking oil way back in 2003. That means their chips have 0 grams trans fat because we use all-natural oils such as corn oil and sunflower oil.
· Many varieties of their chips provide whole grains like Tostitos® snacks, which contain 8 grams of whole grain corn per serving, and SunChips®, which brings 18 grams of whole grain per serving to your diet! SunChips® are also a good source of fiber.
· Frito-Lay supports American farmers and buys the potatoes used to make our potato chips from 80+ farms across 27 states.
You can be a Frito Lays Fan too
....visit their blog to find out how and read more about what's new with Frito Lay. You can even find some holiday recipes there too.
http://www.snacks.com/
disclosure: I received free samples by becoming an official Frito Lays fan. You may find my family eating some other brand snacks out their, but seriously Frito Lays is our favorite!