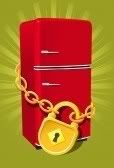 So the last two weeks I have pretty much stayed about the same weight bouncing around a pound. I have had good days and then some not so good days that are pretty much just evening themselves out. I did go out and buy a Walk away the pounds dvd set for something else to do. I like to switch things around and do different types of workouts. I like them...they are simple moves, but the more you put into it the more workout you get.
My challenges: Get moving(keep moving)...and put the fork down(like my hubby likes to say) I have just felt like eating lately and need to quit. I did start eating a new food this week though...and mmm yummy. Sweet potatoes. I tried them baked like fries. One day I did some oil with salt and red pepper, the other I just sprayed the baking sheet and sprinkled with some cinnamin. I think I liked them both ways. Would love some ideas on cooking differently yet healthy still (no marshmellows, butter etc) I do have to say also that I have really declined on my butter intake. I barely use any on potatoes or toast now. I do a couple sprays of spray butter sometimes but other times just eat those items seasoned other ways. I really dont mind it either.
My goals this week will be to get in at least 5 hours of exercise within 6 days. I will only have healthy low calorie snacks and limit my meal portions.