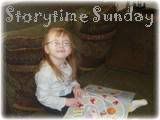 About the book:
Lavinia and Emmeline Twitchell look like perfect little angels, but their behavior is anything but angelic! They squabble constantly, and their poor parents suffer in a noisy, divided household. When the girls are "discovered" by a creative vaudeville producer, their spectacular fights become entertainment, and they are launched on a glamorous career. Battles may be part of growing up with a sister, but it helps to look at them with humor. The Twitchell Sisters demonstrate that someday the fights may yield to understanding and appreciation.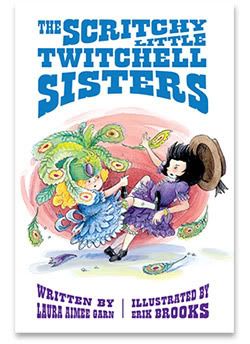 About the author:
Laura Aimee Garn, author of
Bella Basset Ballerina
and
The Scritchy Little Twitchell Sisters
, has worked as a dictionary illustrator, a graphic designer, a creative director in the cosmetics and jewelry industries, a floral designer, and as a freelance writer. Aimee is a graduate of Mount Holyoke College and holds M.F.A. degrees in graphic design from Yale University and in writing from Columbia University. Aimee is President of the Board of
NYC-Parents in Action
, a volunteer organization that provides services and information to parents of children in New York independent schools to help prevent teenage substance use. Aimee lives in New York City with her two daughters, Louisa and Emma, and her husband.
About the illustrator:
Erik Brooks, illustrator of The
Scritchy Little Twitchell Sisters
, is the author and illustrator of The
Practically Perfect Pajamas
and
Octavius Bloom and The House of Doom
. He has two younger brothers and thus has profound personal experience with sibling rivalry. Erik visits schools and coaches cross-country running and skiing when he is not working on books. He lives in Winthrop, Washington, with his wife and daughter. You can visit Erik's web site at
www.erikbrooks.com
.
My review:
I thought this book although it showed a lot of the children fighting...had a great conclusion showing how well the children could play together. It showed how much happier they were to be a happy family that got along. This is a longer book, but a cute one to read aloud. This would also be a good one for older children to work on their reading...and I like how pretty please press gives you vocabulary and concept cards to download.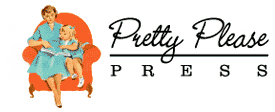 Pretty Please Press books have a wonderful enriched vocabulary perfect for reading aloud, and also for older independent readers. You can download free Vocabulary Building Cards and Concept Building Cards, in PDF form from their
site
disclosure...I received this book for free to review.