This was what
twittermoms
and
Target
are asking....well we have a few around here.
1. I love my moms stuffing....I have started making her simple stuffing every year now, seeing we typically can not be together for thanksgiving. It is so yummy...I will definitly pass it on to my kiddos. Zach is so funny right now as he has been watching Nick Jr. and Max and Ruby...and goes around the house saying "stuffing" cause Max eats so much stuffing he is stuffed. Guess we will see if Zach will eat the stuffing this year.
2. We always watch football. We have a quiet thanksgiving, as the last few years it just been us and a couple of our friends. We will eat dinner and then have dessert while watching football. Even if we have had the big get togethers home, out east, then we still end up watching football...isnt that just part of thanksgiving? I really miss the big get togethers with my family and God family on Thanksgiving ...even back then I can remember watching football.
3. This is something I really want to pass on to my kids. The last few years I have been very thankful to have so many great therapists and teachers working with my children. I now try to give them Thanksgiving gifts instead of Christmas. I think it is more meaningful...and I really want my kids to show how thankful they are of everyone they care about/care about them.
and to go along with the thanksgiving theme...here is one little cutie you just want to gobble up!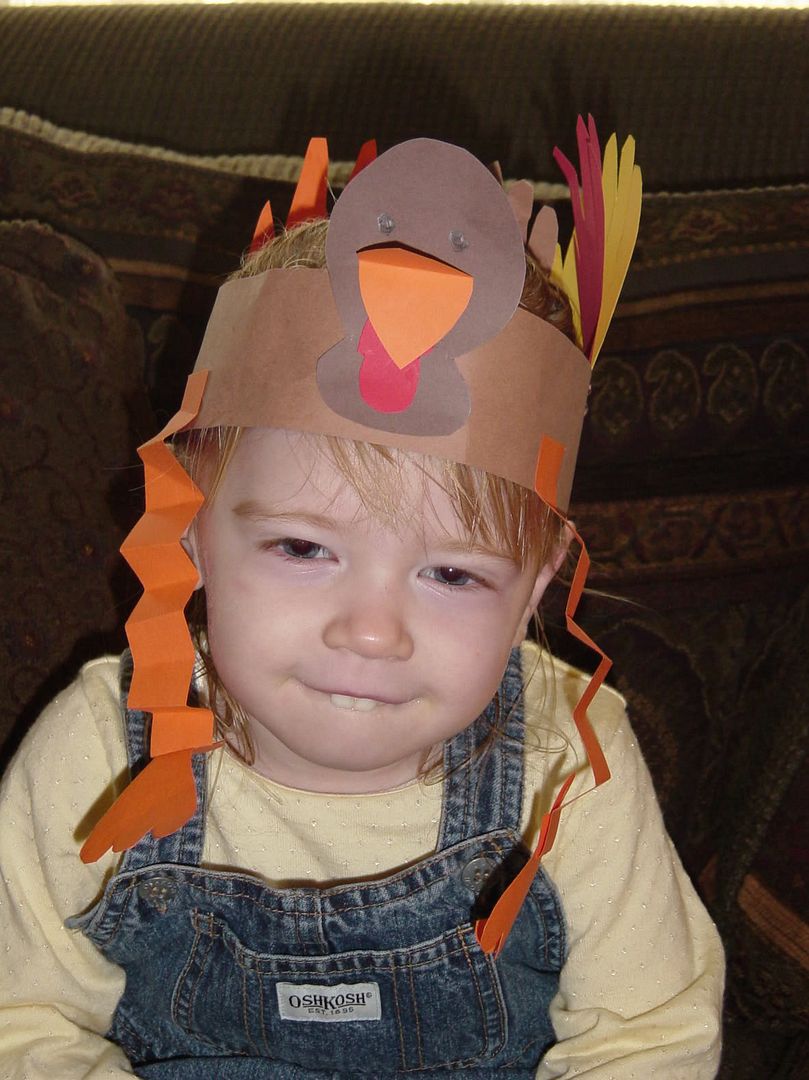 Want a chance to win a $50 target card.......click
here