How many times has your husband taken you out for a nice romantic dinner, then you are off for a night out and realize you have that "not so fresh" breath!
....ok so lets be more realistic....
You're a stay at home mom like me. You hurry get the kids ready for school, you throw on some clothes, pull your hair up, and run out to the car to get them to school. Like normal, you are running late. You get to school and see someone you know who wants you to stop over for a chat. On no, you had not taken the time to brush your teeth (figuring you can do it when you get home)...and have morning breath!
I am sure you do not carry your toothbrush and toothpaste everywhere you go....but you can now carry Colgate Wisp! Colgate Wisp is a single-use mini-toothbrush with a breath freshening bead to give you a clean, fresh mouth with no water or rinsing required! With the 4 pack being small as a pack of gum, you can keep this right in your purse or storage box in your car. Each brush is individually sealed in the package, so they are always ready for you to use. Colgate Wisp has cleaning bristles which gently remove food and plaque from between teeth and along the gum line. As you brush a liquid bead releases a burst of freshness in your mouth. There is no need for water, or to rinse...just brush and go.

Feel free to chat with your friend.... or for that night out with your husband! This will definitely leave your breath nice and fresh and your teeth feeling clean. Four of us tried these out at our house. My twin stepdaughters first tried this. The Colgate Wisp comes in three refreshing flavors, Cinnamint, Spearmint, and Peppermint. Cortnie tried the Cinnamint. We could immediately smell the cinnamon. Her first reaction was MMM...then holy hot. So I guess this one has the typical cinnamon flavoring. Corie tried the Spearmint. She said this tasted just like spearmint gum, but said it tasted like toothpaste if you swallowed it. I tried the peppermint and thought it had a nice cooling fresh flavor. It did taste like toothpaste, but it made your mouth moist, so I can definitely see why you do not need to rinse. I really liked how much flavor it had and the little bristles were soft. I also like the soft pick end to get the hard to reach areas. Zach also had to try this out. He loves toothbrushes and has a collection of 6 in the bathroom right now. He loved these! I think he actually did a better job brushing with the wisp than with a regular toothbrush. Got kids? I think these would be great to keep in their backpacks for school too or when they are on the go. Maybe they had a sugary snack or want to freshen up after lunch. The Colgate wisp is great for the whole family!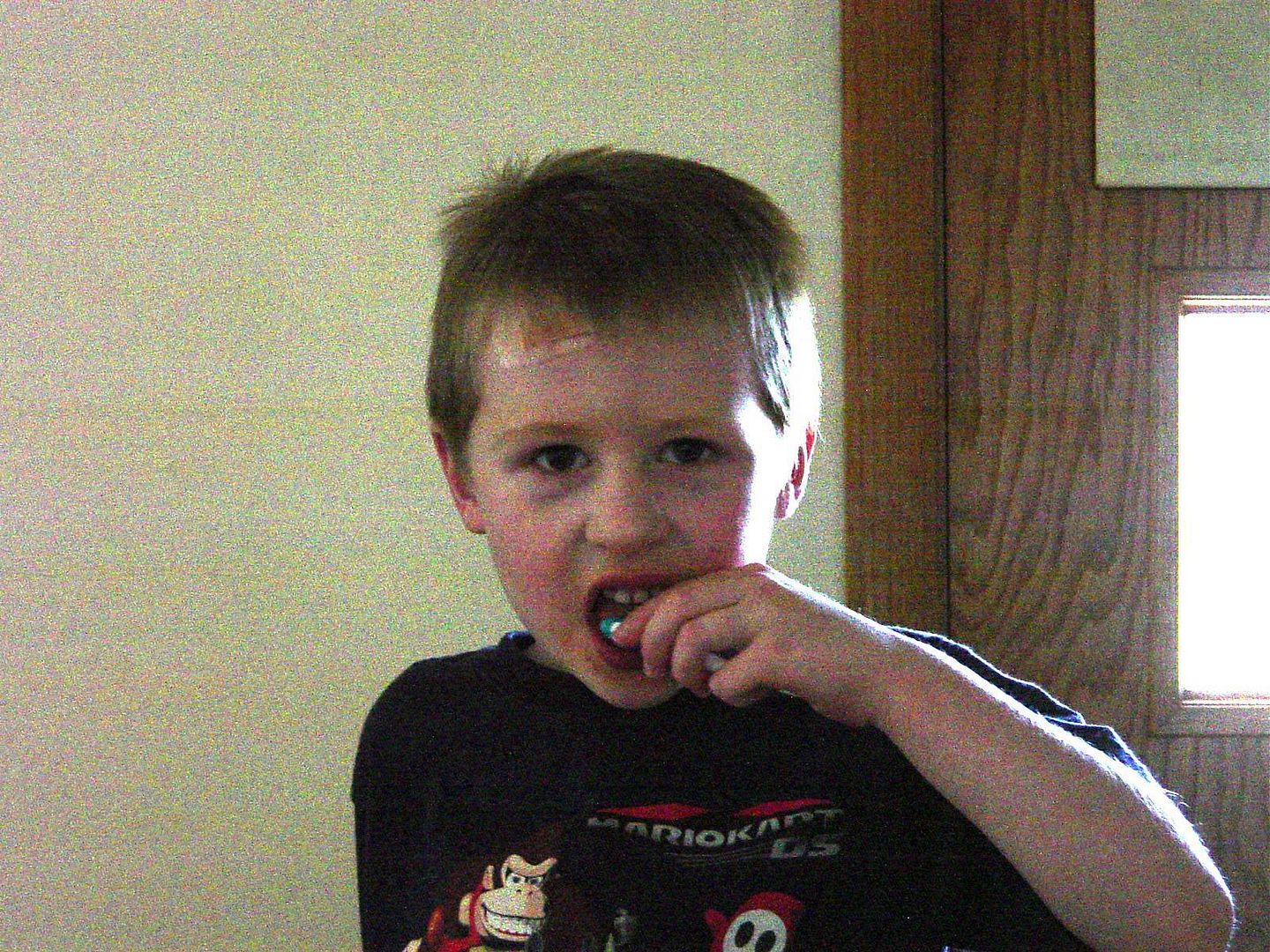 You can find Colgate Wisp at your local convenience store for the suggested retail of $2.39 for the 4pk or $7.99 for the 16pk. You can also go to
Colgatewisp.com
and download a 50 cents off coupon.
disclosure- I received the samples for free for review purposes.