As a new member of the Growing Tree Toys blog sponsorship program we received a fun, educational toy. We got to choose between some of their many great choices. I let Zach look through a few toys and he chose the Transparent marble run. This toy is for ages 4 and up, seeing it consists of small marbles.
Build a wacky, weird, wonderful maze for marbles to travel and traverse with the Transparent Marble Run from Quercetti Toys! The Transparent Marble Run is a 44-piece set that includes transparent, colored tubes for building exciting maze creations. With this marble run set, kids can simply create any unique marble run, place one of the colorful marbles up top, and watch the journey begin! Race marbles or make complicated mazes – anything is possible with Transparent Marble Run! Can be used with the Marble Run Vortex Set.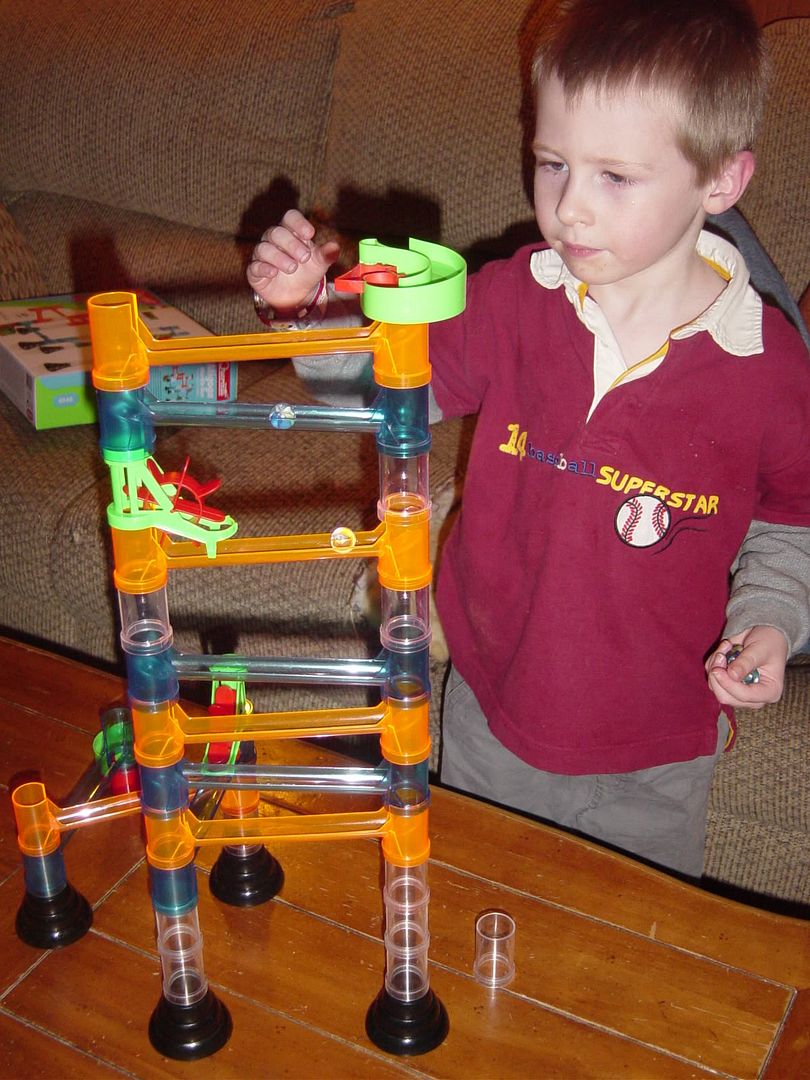 Both of my children have used an item similar to this one during their therapy sessions. They are great, and am not surprised this is what Zach chose. Both of my children always loved playing with the one at the clinic. What I like about the marble run from Growing Tree Toys(vs the one we used in therapy) is that one it is transparent. This gives the added ability to see the marble the whole time and where it is going. Secondly I like that it has moveable bases. You can set it up with 4 different sections, so you can change the shape of the marble run, or you can set it up as two different runs. The one we used in therapy just had two stable sections so it just went right to left. This one you could set up in a u shape, V shape, Z shape and so forth. There is so many fun ways you can set up the marble maze. It really gets the children thinking creatively. As a therapeutic tool it is a great for promoting fine motor skills.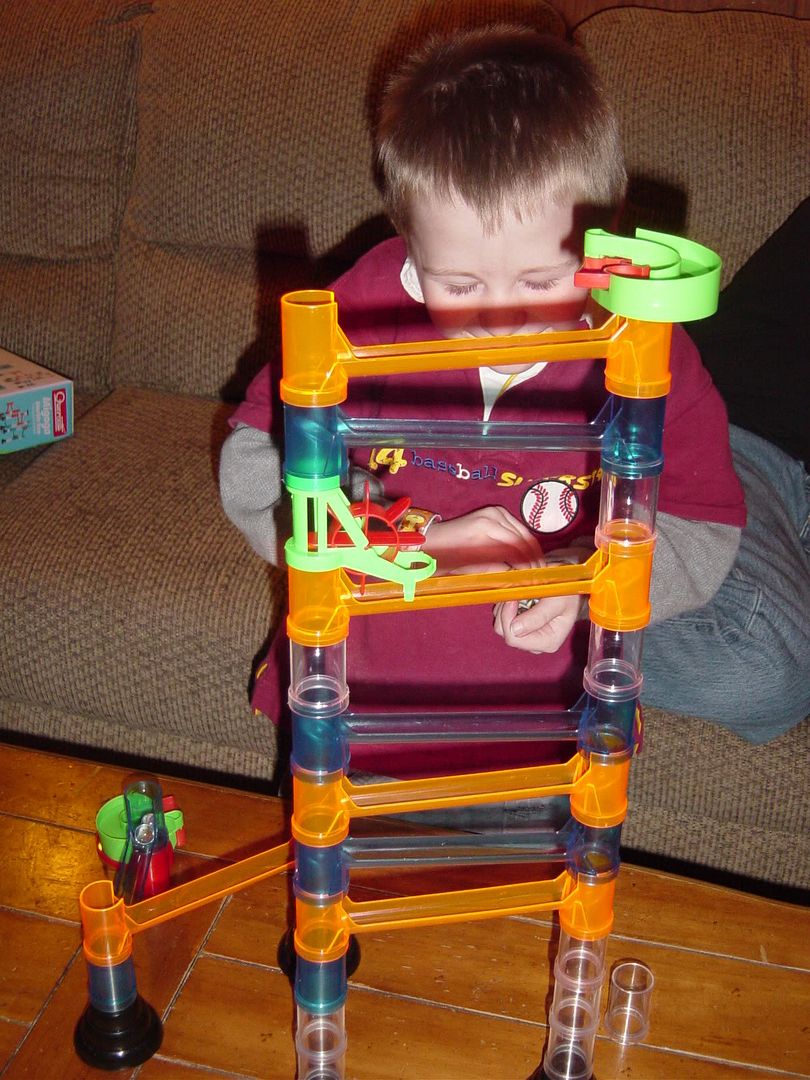 If you are looking for some different Christmas gift ideas, this would be a great one. I think the parents have as much fun playing with this as the kids. Zach loved it. He really liked that you could put several marbles in the top and then just push the button to let them down one after the other. He had a lot of fun and played with it for a long time.
If you are looking for some great Christmas ideas, go check out Growing Tree Toys. They have a great selection of fun learning toys, games and puzzles. You can check out their "Deal of the Day"....which features one toy that day at a great deal, until it is sold out!
Thank you Growing Tree Toys for the complimentary toy to review.