Bella Basset Ballerina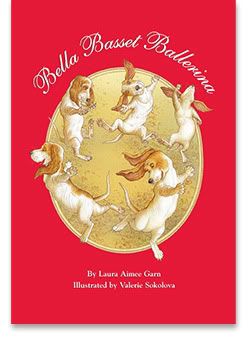 By Laura Aimee Garn

Illustrated by Valerie Sokolova

About the book:
Bella Basset is a pup when her mother takes her to see the famous Royal Borzoi Ballet for the first time. At the ballet, a dream is born: Bella wants to become a dancer! But in Bella's world, only Borzois can dance, so she has many obstacles to overcome before she can realize her dream. This is a story about dedication and perseverance, which may give children (and grown-ups) the inspiration to pursue their dreams.
About the Author:
Among Laura Aimee Garn's earliest memories are the wonderful times she spent reading picture books with her mother, who was a children's book editor and publisher. Many years later, Aimee devoted time each day to reading with her own two daughters. While Aimee's daughters were in their early school years, Aimee learned about character education as part of the school curriculum, and she decided to publish illustrated books that present messages about values in an entertaining way through Pretty Please Press.
Laura Aimee Garn, author of Bella Basset Ballerina and The Scritchy Little Twitchell Sisters, has worked as a dictionary illustrator, a graphic designer, a creative director in the cosmetics and jewelry industries, a floral designer, and as a freelance writer. Aimee is a graduate of Mount Holyoke College and holds M.F.A. degrees in graphic design from Yale University and in writing from Columbia University. Aimee is President of the Board of NYC-Parents in Action, a volunteer organization that provides services and information to parents of children in New York independent schools to help prevent teenage substance use. Aimee lives in New York City with her two daughters, Louisa and Emma, and her husband.
About the Illustrator:
Valerie Sokolova, illustrator of Bella Basset Ballerina, was born in Lvov, Ukraine. She later moved to Minsk, Belarus, where she graduated from the Belarus State Institute of Theater and Art. Valerie has illustrated over thirty children's books in Russia, and has published books in the United States, including King Arthur's Courage, The Golden Books Treasury of Christmas Joy and Thankful Together. Valerie now lives in Brooklyn, New York, with her husband Alex, daughter Nikkie, and a friendly wild gecko in the basement. You can visit Valerie's website at
http://www.valeriesokolova.com/
.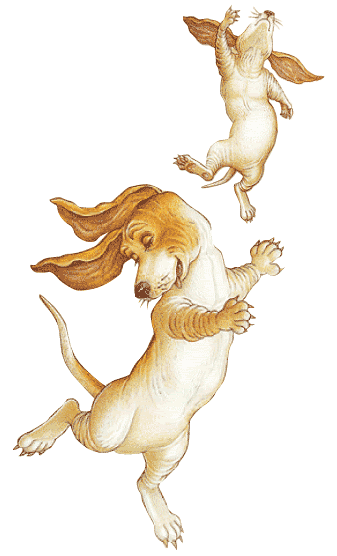 My Review:
I thought this was a darling book, full of an inspiring message...never give up on your dreams. I think this is a great book for children to read, and realize that with persistance and determination dreams can come true. The illustrations are great. Bella Bassett and all the characters are so lively. Some of the words may be tough, so an older group of readers may be needed for help...but again, the children can be reminded that you need to work hard to be successful.
What is great about books from Pretty Please Press is you can go to their website
http://www.prettypleasepress.com/
and download vocabulary and concept building flashcards as well as lesson plans to go with each book.
About Pretty Please Press:
Pretty Please Press publishes children's books that are designed to be read aloud and talked about. Each book contains a message about character and values that helps parents and children think and talk about a variety of issues. Pretty Please Press was founded in 2001 by author Laura Aimee Garn, and is now led by publisher Vera Venturi.
Currently Pretty Please Press has 20% off the list price for their books purchased through their site as well as "buy 3 get 1 free offer".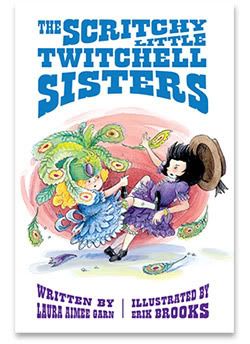 Thanks to
Pretty Please Press
one lucky reader is going to win not only "Bella Basset Ballerina" but will also win "The Scritchy Little Twitchell Sisters", (which I will review at a later time). Wouldn't these both be great for your daughter, niece, grandchild or for a classroom gift for Christmas?
To enter: Follow my blog and leave a comment telling me who this would be for.
Extra entries:
~follow my blog
~subscribe to my blog
~follow me on twitter and tweet this giveaway
~blog about this giveaway
~enter any of my other giveaways and leave a comment telling me you did(1 entry for each contest entered).
This giveaway is open to US residents only. Please leave a seperate comment for each entry. Please leave your email so I can contact the winner. The giveaway will end on Nov. 22 and the winner will be chosen by random.org.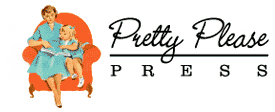 Thank you to Prettypleasepress.com for the free books for review and giveaway!